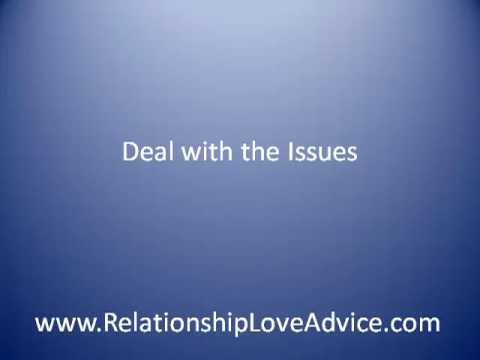 Save This Marriage Using 4 Simple Strategies
While saving a marriage may not be impossible, it is really hard to do it by yourself. When your spouse has one foot out the door, it may seem like any chance of rescuing your relationship is over. If you just maintain a cool head, you will give yourself a chance to find some options to offer your spouse for rethinking their position. By using these strategies, you may be able to bring your spouse around to your way of thinking, and that may be all it takes to redirect your energy as a couple in a positive direction.
The Elements Needed to Save a Marriage
Act As If – Many studies have been conducted which show that how we act actually dictates how we feel. If you feel sad, and you make yourself take a posture of being happy, you will begin to actually feel happy. So if you act like you are a happy couple, you will begin to feel like a happy couple. That does not mean that all of your problems will simply melt away, but it does mean that you are stacking the deck in your favor to help you both remember why you fell in love in the first place. Being happy causes you to remember the good times, and that continues the blissful cycle.
Be Patient – You may want your spouse to behave differently or join you in counseling. If they are not ready to try these things just yet, do not hound them. Begging and threatening are much more apt to cause additional problems rather than fix anything. Ask gently, and ask often. Try not to judge your spouse because they do not move at the same pace that you do. They are processing the problems that you are having as a couple, and maybe what they need for a fix is not what you need for a fix. If you are both genuinely trying to save your marriage, then give them the space to come to their own decisions. Respect their boundaries and keep offering them the opportunity to try new things or to join you in counseling.
Deal with the Issues – If your spouse was at the brink of leaving, then your marriage has problems. So just because he is staying, do not pretend that the problems do not exist. If you do, you will simply be watching them leave another day. Take this opportunity to find out where the problems are in your relationship and fix them. There are a myriad of problems that drive people apart, but if you both genuinely want to work out whatever the problem for your relationship is, you will find a way. If you find that you are stuck, then enlist the help of a counselor. Otherwise, listen to each other, and if you put each other's needs in front of your own, you may naturally find your fix.
Maintenance – Just because you are having problems in your marriage does not mean that the world stops. You still have a family to care for, work to attend to and other obligations that are outstanding. So it is really to get beaten down when you are dealing with marital problems. Make sure that you look after yourself, so that you have the mental acuity and energy to deal with everything on your plate. You need to eat, sleep and exercise so that you are healthy and can relieve any built up stress. By taking care of your needs, you will be able to solve your problems more effectively as well.
Once your spouse has thrown in the towel on your marriage, it can be difficult to turn things around, but it is possible to do. Try to stay positive and calm, and let your spouse know that you want to try to repair your relationship. By offering some room for your spouse to express their frustrations, it is possible to save a marriage. You may need to enlist the help of a professional, or you my find your way back to happiness on your own. The important thing is that you try.