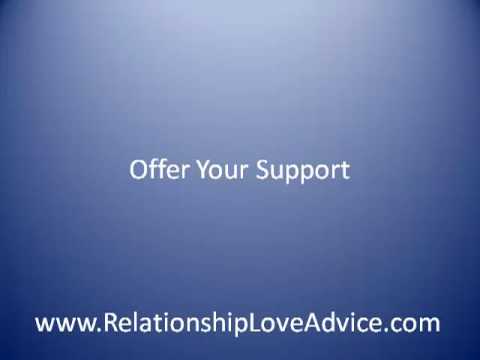 If you have looked online for love relationship advice you have probably come across some really bad ideas. Sometimes some even pretty good ideas actually miss the point. While it may be fine to bring your partner flowers or swoop them off for a weekend retreat, the real point of a relationship is the develop an intimate connection together, not see how many trips you can go on. The good news is that you can still begin right now working on your relationship, and the solutions frequently do not even cost a dime.
3 Pieces of Love Relationship Advice that Work
Begin with Respect – While there are many elements necessary to build and maintain a good, strong relationship, you must realize that without respect, you really do not have much of a relationship to save. Sometimes, when you spend so much time with a person, you forget to afford each other the simple respect that you would give to any stranger.
How do you fix this? Simply put, behave differently. A good way to help retrain yourself is to think of someone who you respect so much that they even intimidate you a little. Then when you are speaking with your partner do not say anything to them that you would not say to the person whom you admire. One stupid statement can be the beginning of the end, so be careful.
Offer Your Support – If you really respect each other, then you will naturally support each other. When your partner is excited about something, share in the excitement. As they share their dreams and goals with you, offer them positive support, and help them where you can.
If your partner asks you to look critically at what they are doing and offer your opinion, then feel free to do so, but only in a constructive way. So it is fine to find a flaw with their plan as long as you can justify your thoughts. So be thoughtful before you voice your opinion, and if you are not sure what you think, just support them in their efforts.
Pick your Battles – Of course there are going to be times that your partner gets on your nerves, and there are going to be things that you do that get on their nerves, but guess what? You are probably bugging them right back. You do not want to nag your partner or always be negative. Instead, learn to be tolerant.
Whether you are in a new relationship or have been in the same one for years, some things will never change. You will always need to be a little tolerant, show your support and respect your mate for a relationship to work well. So as you are looking for good love relationship advice you may want to simply listen to your own common sense instead.